Turntable Installation Project
---
The Turntable Installation Project is one HUGE step
closer to completion!
Click here for an article that appeared in the
Ventura County Star on October 18, 2004.
(Thanks to the Ventura County Star for permission to place this article on our web site)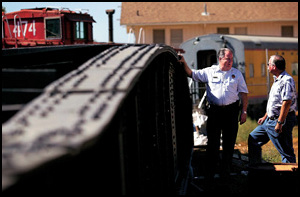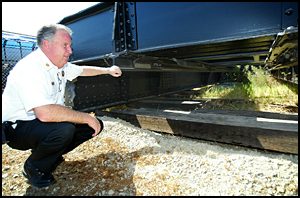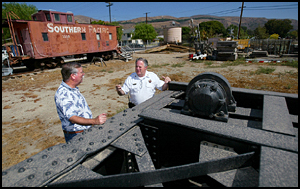 ---
Here are a few photos associated with our Turntable Project, which is Phase I of the Railroad Interpretive Center.
---
These pictures are of the turntable being removed from it's original location in Capreol, Ontario, Canada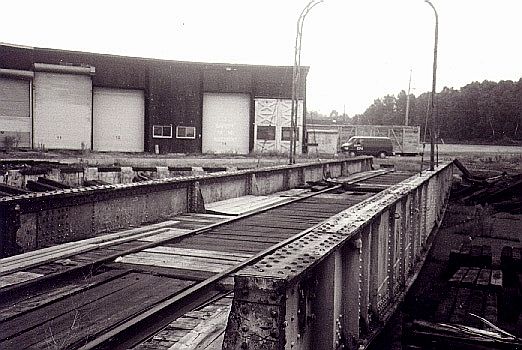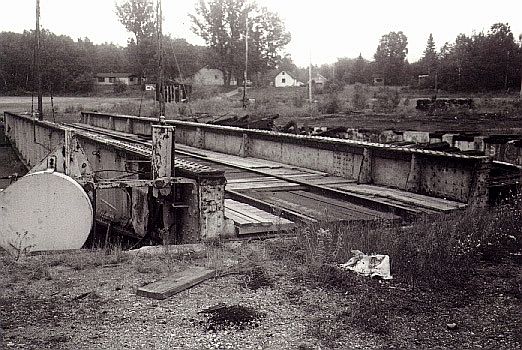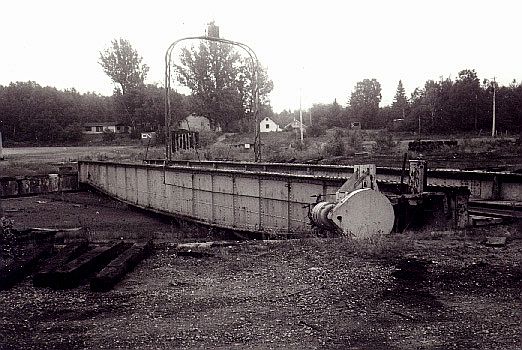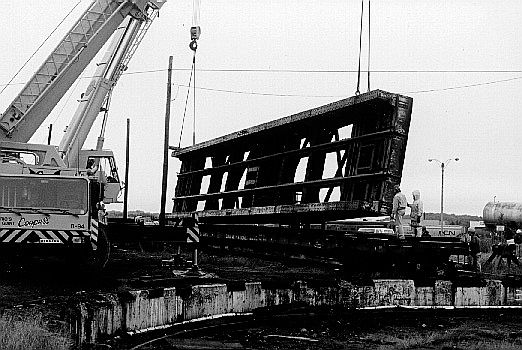 ---
These picture are of the turntable being delivered to Fillmore on November 8, 1997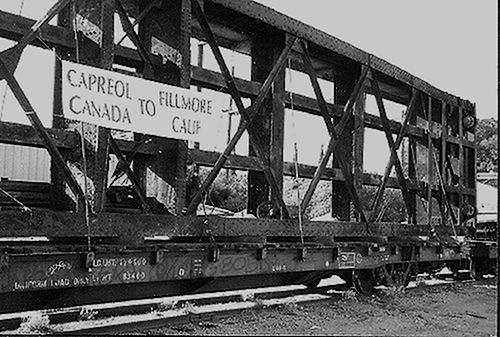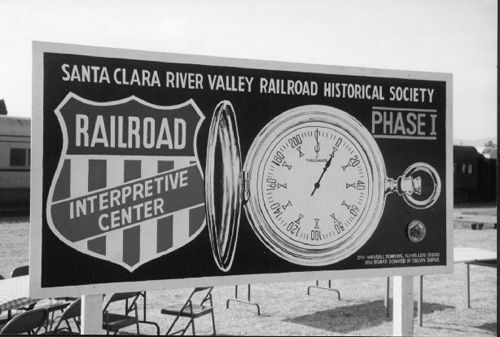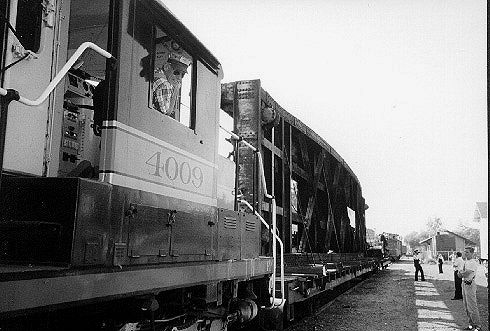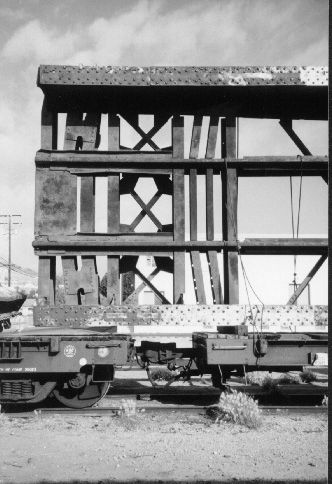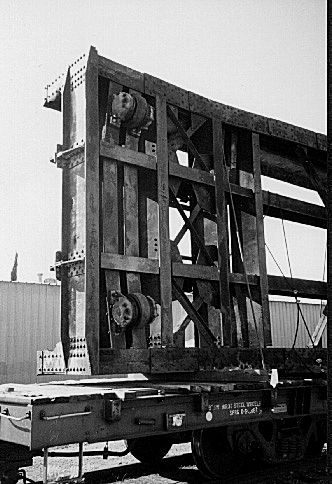 ---