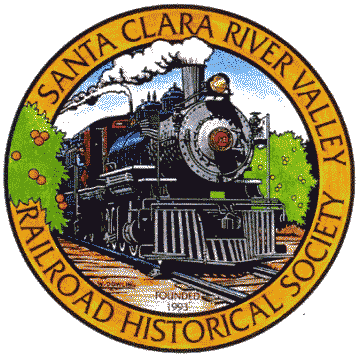 Welcome to the
Santa Clara River Valley Railroad Historical Society
---
The Santa Clara River Valley Railroad Historical Society is a 501(c)3 Organization
Your Donations are Tax-Deductable!
---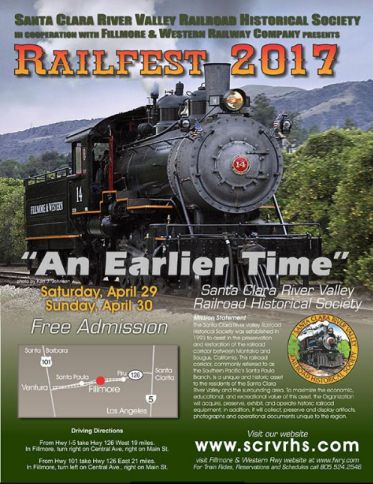 Save The Date!
Railfest 2017
April 29 and 30, 2017
(click on image above for a full size view)

---
New Acquisition!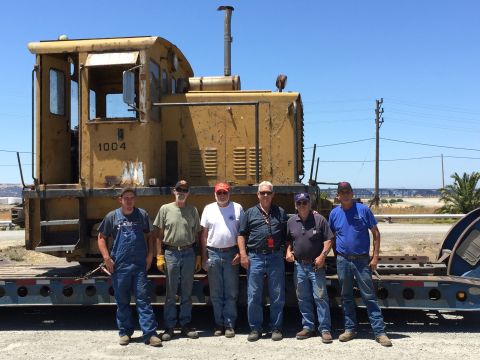 The Santa Clara River Valley Railroad Historical Society has recently acquired a 25 ton GE diesel industrial switch engine. It was located at an oil refinery in the Martinez, CA area, where it had been resting on blocks, out of service, for many years. The builder's plate indicates it was built in 1941. The prime mover is a 150 HP Cummins diesel, and it is equipped with air brakes. Beyond these few facts, little is known about ownership history, service life, or maintenance and repair records.

Our goal is to return this locomotive to service condition for operation at special SCRVRHS educational events, and operating demonstrations.

We need your help, and we are actively recruiting volunteers for restoration work days. All volunteers must be current SCRVRHS members, and so, we enthusiastically invite you to become a member of the Santa Clara River Valley Railroad Historical Society, and join the fun as we restore and return this artifact of history to active duty.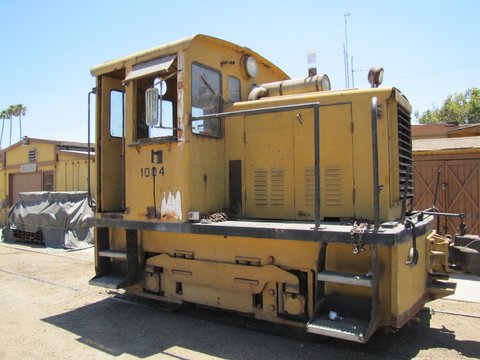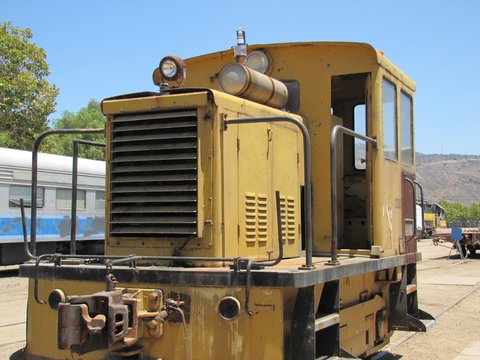 Click here for Volunteer Guidelines
---
Caboose Rides!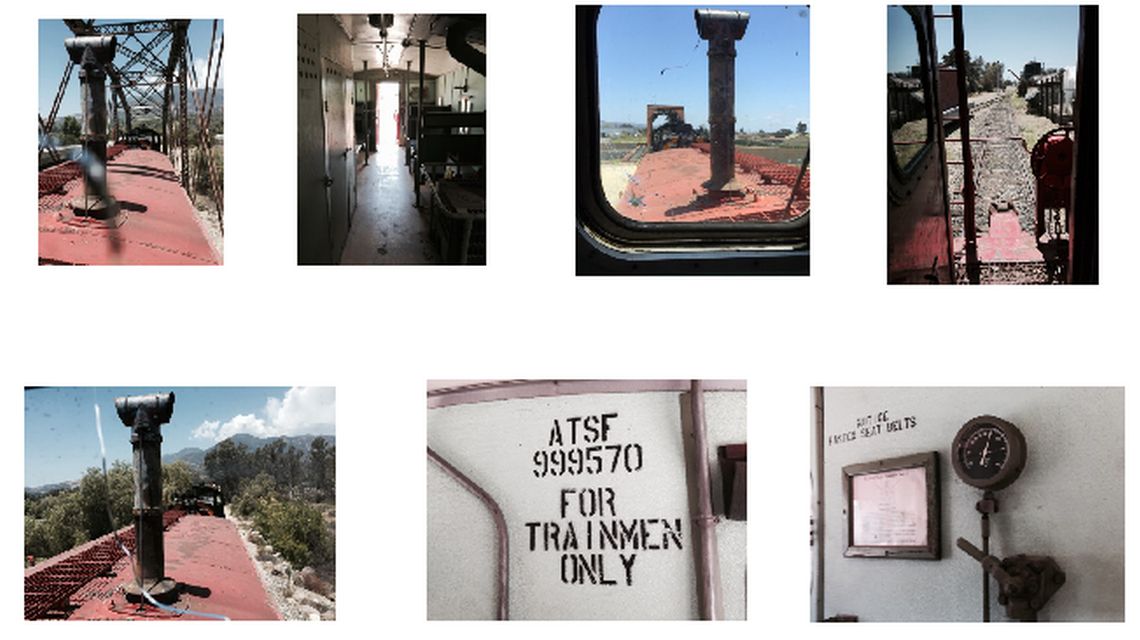 Did you ever wave to the man in the window of the caboose (Crummy in railroad lingo) as a slow freight rolled through, and wonder what it might be like riding the rails in his seat?
Are you, your children, or grandchildren, too young to remember freight trains with cabooses, but are still curious about this railroad icon which, for over 150 years, was an institution of American railroading?
Come join the fun, hosted by the Santa Clara River Valley Railroad Historical Society and sponsored by the Fillmore & Western Railway Co., as we clickity clack along the rails of the historic Southern Pacific Santa Paula Branch, back to the past.
You will experience this railroad line from a unique perspective, take a turn seated in the cupola, gain firsthand knowledge of the many uses and functions of this universally recognized fixture from railroad lore, and get a taste for the trainmans life and duties aboard his rolling office/home away from home.
With your five dollar donation to the Santa Clara River Valley Railroad Historical Society, for each ticketed passenger, you can step back in time for this very different railroad experience. You may choose either a one way westbound (Fillmore to Santa Paula), or eastbound journey (Santa Paula to Fillmore). Your donations will be accepted by the ticket agent at the time you check in for your Fillmore & Western Railway adventure. At last, you can fulfill a childhood fantasy, spark new interest in a young rail fan, or just enjoy the ride from this unique vantage point.
Thank you for supporting the Santa Clara River Valley Railroad Historical Society.
Highball!
---
Here are some photos from the Holiday Dinner in December.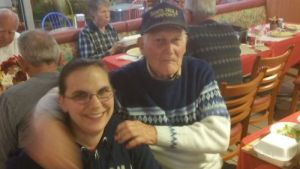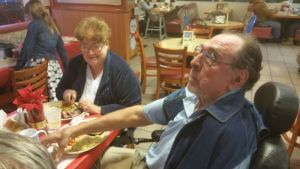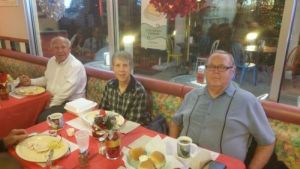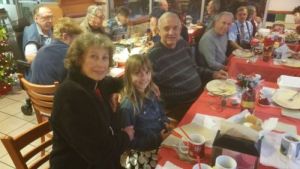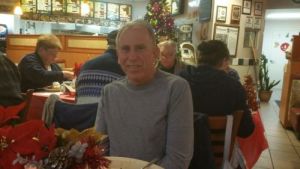 ---
Please Sign This Petition to Help Save The Fillmore & Western Railway!
---

Join the Group for Breakfast each Saturday at 8:30 AM at the IHOP at 718 W Ventura St, Fillmore. Contact Ron Lewis or any board member for additional details.
---
SCRVRHS Turntable Put To Use!
On Saturday, June 16th, the SCRVRHS turntable got a revenue job!
Turning flat cars for the Union Pacific's 'Propeller train'. These 93' long cars haul propellers used in electric generating wind machines like the ones you see in the pass near Palm Springs. President Ron Lewis got the call from the Fillmore & Western and in a short two hours, had the turntable in operation. This could become a regular job and an income generator for SCRVRHS.
Thanks Ron for jumping at the chance and spending an afternoon spinning cars!
Since the L.A. port strike is over, it looks like Union Pacific will utilize our 95' turntable again to turn another windmill train. It's good to be needed!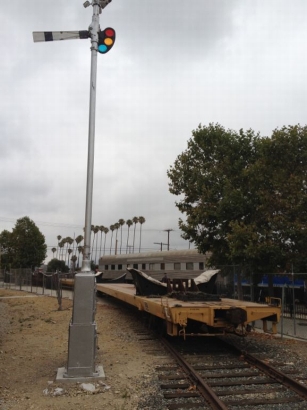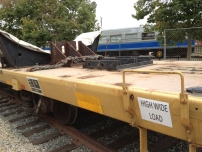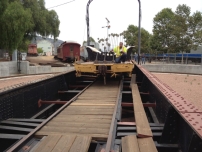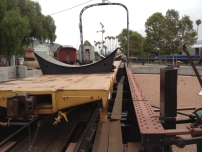 (Photos by Ron Lewis)
---

Click here for the latest Train Orders newsletter


---


Visit us on Facebook!
---
Steam now in Fillmore!
In recognition and appreciation of the volunteers who assisted, helped and otherwise supported the restoration of the 1913 Baldwin Steam Locomotive #14, a special commemorative journey occurred on Sunday, January 2nd, 2011.